Bevaline Cottage Resort                       20563 Hwy 60, Trout Lake,  Barry's Bay, ON  K0J 1B0

  Phone 888-205-7912 or 613-756-2614         

camping cottage rentals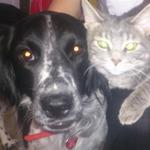 Nestled beneath towering pines and steps to the lake, our cottages provide you with all the necessary amenities to make your experience truly enjoyable. 

Bevaline Cottage Resort Accommodations      "High quaility and 100% customer satisfaction are our top priorities."    

We take pride in our selection of cottage rentals.  All of the cottages and campsites we offer are very well maintained and ready for you to enjoy.  

If you have any questions regarding our accommodations or would like more information, please contact us:

We take pride in maintaining our resort property so that you can enjoy yourself in a clean, safe and beautiful environment.  Come see for yourself!

All of our accommodations provide you with breathtaking views of majestic Trout Lake and surrounding rolling hills. 

Trout Lake is one of the cleanest spring fed lakes in the Ottawa Valley. Our sandy beach is clean, safe and provides endless hours of activities for all.  

Our campsites offer lots of room for barbeques, campfires, games, picnic tables, lawn chairs and more.  Just set up your campsite and enjoy!

We provide small non-motor watercraft FREE of charge.  Boat launching and docking is available.